Are you ready to dive into a spine-chilling journey? In this article, we will explore 100 scary facts that will send shivers down your spine and make your skin crawl. From terrifying revelations about the zodiac signs to bone-chilling discoveries about the deep ocean and vastness of space, we have it all covered. Prepare yourself for a thrilling experience as we delve into the unknown, the eerie, and the unsettling. Brace yourself for the terrifying truths that await!
List of 100 Scary Facts That Will Make Your Skin Crawl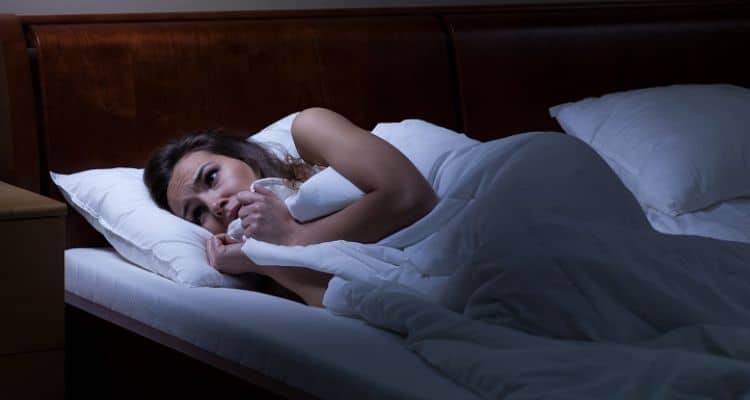 Sleep paralysis is a dreaded phenomenon that affects many individuals. During sleep paralysis, the body becomes paralyzed while the mind remains awake, leaving individuals vulnerable to hallucinations and feelings of impending doom.
Exploding head syndrome is another disturbing sleep disorder. People with this condition have loud and sudden noises in their heads, often like the sound of an explosion, as they fall asleep or wake up.
Sleepwalking may seem harmless, but it can be a harrowing experience for both the sleepwalker and those around them. Wandering through the darkness, with no memory of their actions, sleepers can unknowingly put themselves in danger.
Scary Facts About Lake Tahoe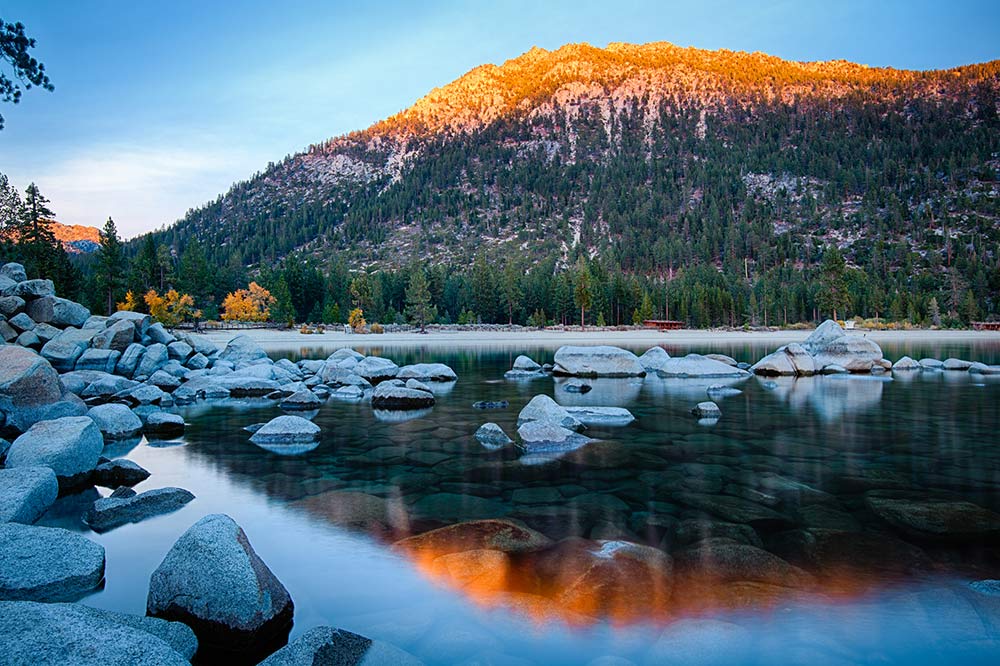 Lake Tahoe, known for its breathtaking beauty, holds a secret. Beneath its calm surface lies a network of underwater caves and tunnels that have claimed the lives of many incredible divers.
Legends say that Lake Tahoe is haunted by the spirits of Native Americans who once lived in the area. Mysterious sightings and unexplained phenomena are reported by those who dare to explore its shores at night.
The pristine waters of the lake may seem inviting, but they hide a deadly chill. Temperatures in Lake Tahoe can drop to bone-chilling levels, even in the summer months, posing a serious threat to swimmers and divers.
Lake Superior Scary Facts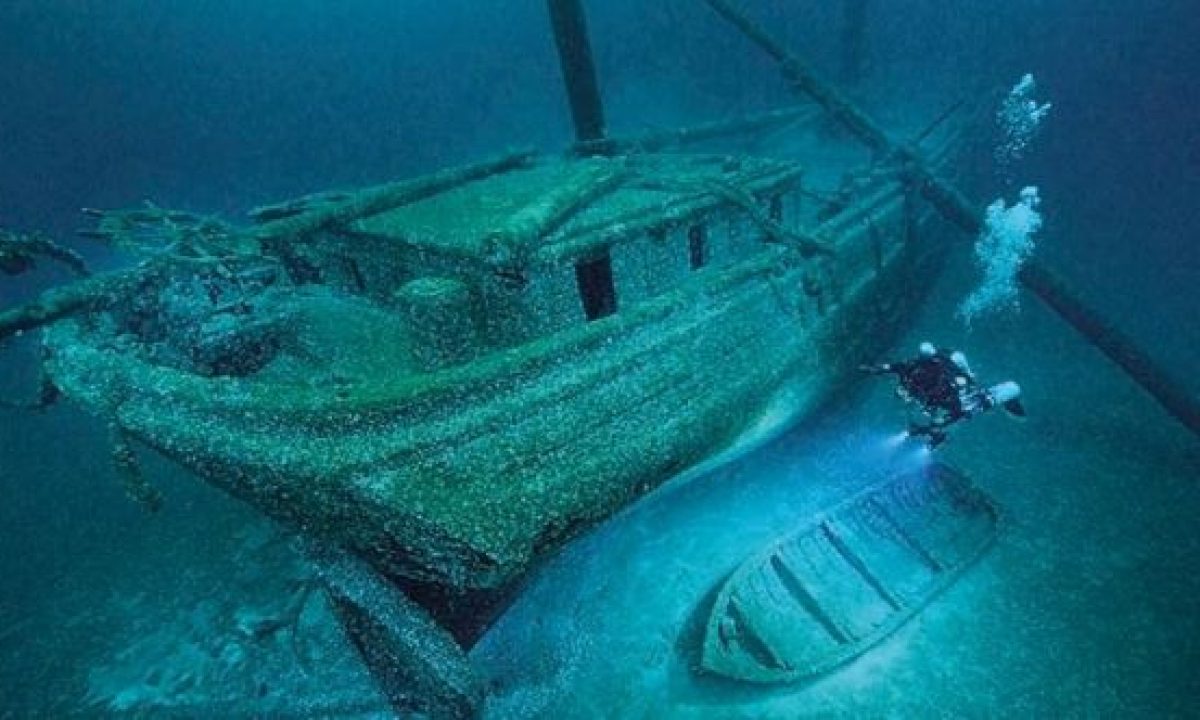 Lake Superior, the largest of the Great Lakes, is notorious for its treacherous storms. Sailors who brave its waters risk encountering huge waves and sudden storms that can sink even the strongest ships.
Beneath the seemingly calm surface of Lake Superior lies a graveyard of shipwrecks. More than 350 ships met their watery death in its depths, their skeletons serving as a grim reminder of the lake's deadly nature.
Some locals believe that Lake Superior is home to a mysterious creature known as the "Gitchy Gummy Monster". Descriptions vary, but eyewitnesses report seeing a huge snake-like creature with glowing eyes lurking deep in the lake.
Scary Facts About Lake of the Ozarks
The Lake of the Ozarks, a popular tourist destination, hides a haunted past. Beneath its tranquil waters lie submerged cities and forgotten communities that were sacrificed to make way for the lake's construction.
The lake's sheer size and numerous hidden coves make it a prime location for criminal activity. Drug cartels and organized crime syndicates are known to operate in the area, giving it an air of danger and intrigue.
Some locals claim that the Lake of the Ozarks is cursed, with numerous reports of unexplained disappearances and tragic accidents. Legends say that the lake demands sacrifices, dragging unsuspecting victims into the watery depths.
Scary Facts About Scorpio Woman
Scorpio women have an intense and mysterious aura that can be alluring and intimidating. They are masters of manipulation and can weave intricate webs of deception that can ensnare their unsuspecting victims.
Behind their mysterious eyes, Scorpio women harbor deep wells of passion and desire. When provoked, their fiery nature can transform into a raging rage, capable of inflicting untold pain on those who cross their path.
Scorpio women have an uncanny ability to uncover the darkest secrets of others. They can see through facades and understand the true intentions of those around them, making them powerful allies or formidable adversaries.
Space is an unforgiving void, filled with cosmic horrors that can drive even the bravest souls to madness. One of the most frightening phenomena in space is a black hole, which swallows everything that comes too close, including light.
Rogue planets, unattached to any star, roam vast expanses of space. These desolate worlds hold untold mysteries and may harbor alien lifeforms beyond our wildest nightmares.
Astronauts who venture into space face numerous dangers, including the terrifying possibility of being separated from their spacecraft. Drifting alone in the dark, they must fight their primal fears to survive.
Space is an unforgiving and inhospitable environment, devoid of air, water, and the conditions necessary for human survival.
Black holes are cosmic monsters that possess such a massive gravitational pull that even light cannot escape them
The universe is filled with mysterious dark matter and dark energy, which together make up most of its structure, yet are largely unknown.
Gamma-ray bursts, the most powerful explosions in the universe, can release more energy in a few seconds than our Sun will emit in its entire lifetime.
Astronauts who spend long periods in space experience muscle and bone loss due to the absence of gravity and their immune systems can be compromised.
In space, a small object traveling at an incredibly high velocity can cause catastrophic damage to spacecraft, posing a constant threat to astronauts.
The vacuum of space is fatal, causing fluids to boil in the human body, leading to rapid decompression and eventual death.
The average temperature in space is about -270 degrees Celsius (-454 degrees Fahrenheit), cold enough to freeze even the most solid matter.
The prospect of a massive asteroid colliding with Earth remains a haunting reminder of the precarious nature of our existence in the universe.
Space exploration is fraught with risk and uncertainty, yet the pursuit of knowledge and the wonders of the universe push us to the limits of human exploration.
Scary Facts about Taurus Woman
Scary Facts About Taurus Women: Taurus women are known for their stubbornness, but did you know they can also be incredibly vindictive? Cross a Taurus woman, and she might just plan an elaborate revenge that will leave you shaking in fear.
Scary Facts About Taurus Women: While Taurus women may seem calm and reserved on the surface, they harbor a deep darkness inside. Their anger and frustration can manifest in unexpected and terrifying ways, making them formidable opponents.
Scary Fact About Taurus Women: Taurus women have an uncanny ability to sense negative energy. They can detect malevolent forces lurking in the shadows, making them excellent protectors against supernatural threats.
Scary Facts About Taurus Women: Taurus women are known for their loyalty, but they can also be incredibly possessive and jealous, making them formidable enemies if crossed.
Scary Fact About Taurus Women: When angry, Taurus women have a stubborn streak that can rival a raging bull, making it best to avoid their bad side.
Scary Facts About Taurus Women: Taurus women's dark side relishes revenge and they won't hesitate to take matters into their own hands to settle a score.
Scary Fact About Taurus Women: Taurus women have an uncanny ability to perceive deception, which makes it almost impossible to keep a secret from them.
Scary Fact About Taurus Women: Despite their calm demeanor, Taurus women have an explosive temper that can catch even the bravest off-guard.
Scary Fact About Taurus Women: When a Taurus woman sets her mind on a goal, she becomes an unstoppable force, capable of achieving the unimaginable.
Scary Facts About Taurus Woman: Beware of a mean Taurus woman, as she can unleash a vengeful rage that will haunt your nightmares.
Scary Fact About Taurus Women: Taurus women tend to be materialistic, which can lead them down the path of greed and materialism.
Scary Fact About Taurus Women: Taurus women hide a sea of emotions beneath their composed exterior, and once revealed, it can be overwhelming.
Scary Fact About Taurus Women: Taurus women are not quick to forgive and hold grudges for a lifetime.
Scary Facts about Aquarius Woman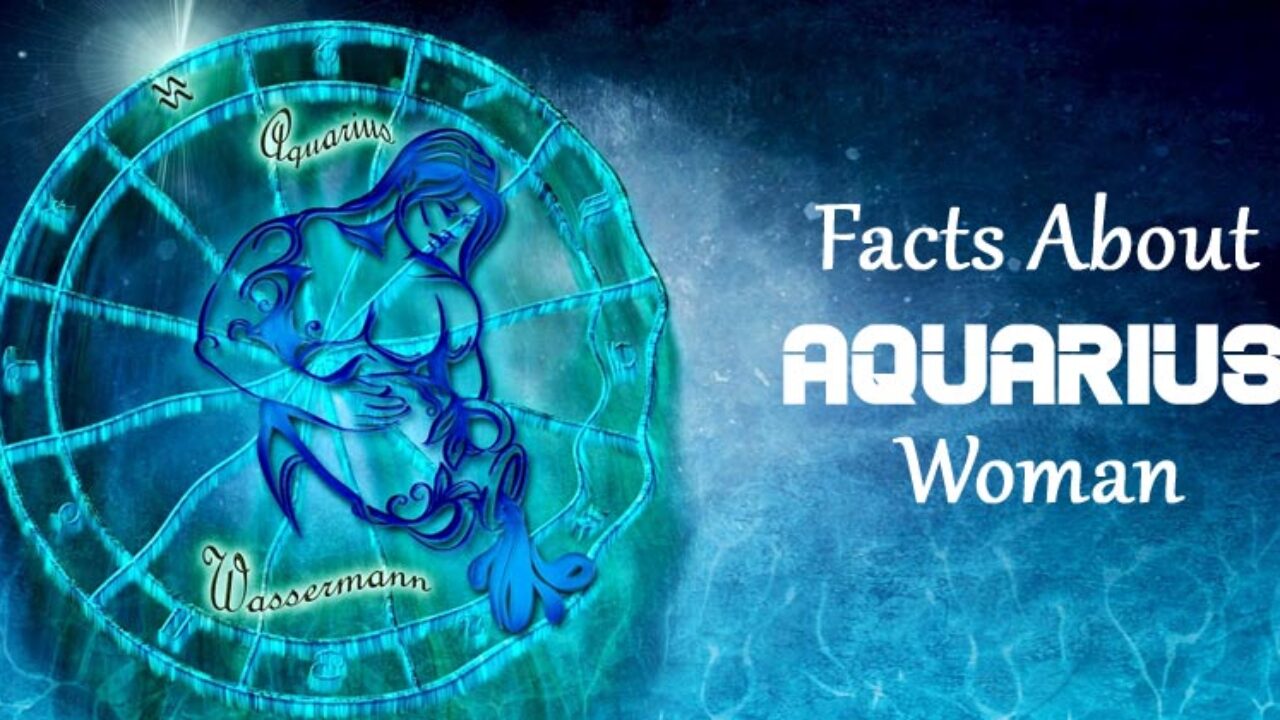 Scary Facts About Aquarius Woman: Aquarius women may seem friendly and straightforward, but beneath their cheerful exterior lies a mysterious side. They possess the innate ability to communicate with souls and tap into the spiritual realm.
Scary Facts About Aquarius Woman: If you ever find yourself in the presence of an Aquarius woman during a thunderstorm, beware. They have a strange relationship with thunder and lightning, and some believe they can control these powerful natural forces.
Scary Facts About Aquarius Woman: Aquarius women have an insatiable curiosity that often leads them to seek hidden and forbidden knowledge. They are drawn into the dark corners of the unknown, revealing secrets that will run your blood cold.
Aquarius women are known for their independent and rebellious nature, often challenging societal norms and expectations.
When provoked, the Aquarius woman's anger can be as unpredictable as a storm, creating chaos in its wake.
Aquarius women have a unique ability to isolate themselves emotionally, making it difficult for others to understand their true feelings.
Their unconventional thinking can lead Aquarius women to explore uncharted territory, leading to dangerous situations.
Aquarius women are often drawn to the mystical and occult, seeking answers beyond the boundaries of knowledge.
Despite their friendly demeanor, Aquarius women can be emotionally distant, making it challenging to form deep connections.
Aquarius women's minds are a maze of complex thoughts and ideas, making them intriguing but difficult to decipher.
When faced with adversity, Aquarius women can display a cold and calculating nature, shocking others.
Aquarius women's isolation can leave them emotionally isolated, struggling to find themselves.
Beware of the unpredictable nature of the Aquarius woman; You never know what lies beneath its mysterious surface.
Scary Facts About the Ocean
The ocean is a vast and mysterious realm filled with countless fears. One of the most terrifying creatures lurking in its depths is the giant squid. This monstrous creature can grow up to 46 feet tall and have razor-sharp hooks on its tentacles.
The Mariana Trench, the deepest part of the ocean, is home to unimaginable horrors. In its dark abyss, you can find terrifying bioluminescent creatures and ancient sea monsters that defy our understanding of life.
The sea is also a graveyard for countless ships and their unfortunate crews. Ghostly ships abandoned and adrift, serve as chilling reminders of the treacherous nature of the sea.
The ocean is one of the least explored regions of the world, the vast expanse still shrouded in mystery and darkness.
The pressure in the deepest part of the ocean is so intense that it can crush a man like a tin can.
More people have gone into space than have descended into the depths of the Mariana Trench, the deepest part of the ocean.
The sea is full of terrifying creatures, such as the goblin shark, which has a jaw that reveals rows of needle-like teeth.
Deep in the ocean, where sunlight cannot penetrate, exotic and bioluminescent creatures create an otherworldly spectacle.
The sea is a graveyard for countless ships and planes, whose wrecks lie beneath its waves, serving as a haunting reminder of the dangers it holds.
The Bermuda Triangle, also known as the Devil's Triangle, is a mysterious area in the western part of the North Atlantic Ocean, where numerous ships and planes have disappeared without a trace.
The ocean is warming at an alarming rate, destroying coral reefs and threatening the delicate balance of marine ecosystems.
Tsunamis, large ocean waves generated by seismic activity, can strike with little warning, causing widespread destruction and loss of life.
The vastness and power of the ocean remind us of the insignificance of human existence before the forces of nature.
what are some other scary facts that can make your skin crawl?
Here are some other scary facts that can make your skin crawl:
Serial killers often blend seamlessly into society, making them difficult to identify until it's too late.
The deep web harbors dark corners where illegal activities, such as human trafficking, take place.
Sleep paralysis can make you feel trapped in your own body, unable to move or scream.
The ocean holds countless undiscovered species that could be lurking in its unexplored depths.
Rabies, a viral disease, can drive infected individuals to exhibit violent and aggressive behavior.
Some parasites can control the minds of their hosts, altering their behavior for their own survival.
why do people enjoy reading or learning about scary facts?
People enjoy reading or learning about scary facts for several reasons. Firstly, it provides a thrilling and adrenaline-inducing experience, offering a temporary escape from the monotony of everyday life. Additionally, scary facts tap into our natural curiosity about the unknown and the darker aspects of human existence. They satisfy our desire for knowledge and understanding, even if it involves unsettling subject matter. Furthermore, learning about scary facts can be a way to confront and overcome our fears in a safe and controlled manner. It can also serve as a reminder of the fragility of life and the importance of staying vigilant in a world full of hidden dangers.
what are some ways to cope with feeling scared or anxious after learning about scary facts
When feeling scared or anxious after learning about scary facts, there are several ways to cope:
Practice deep breathing exercises to help calm the body and mind.
Engage in activities that bring comfort and relaxation, such as listening to soothing music or taking a warm bath.
Share your feelings with a trusted friend or family member to gain support and perspective.
Engage in mindfulness or meditation techniques to ground yourself in the present moment.
Limit exposure to further scary content and focus on uplifting or positive material instead.
Engage in self-care activities, such as exercise, healthy eating, and getting enough sleep.
Seek professional help if the fear or anxiety becomes overwhelming or begins to significantly impact daily life.
FAQs (Frequently Asked Questions)
Are there any real-life scary facts about dolphins?
Dolphins may appear friendly and playful, but they have a dark side. There have been documented cases of dolphins attacking humans, sometimes resulting in serious injuries or even death.
What are some scary facts about humans?
Humans are capable of horrific acts. From serial killers who prey on the innocent to the atrocities committed during wars, our capacity for cruelty and evil is truly terrifying.
Are there any scary facts that are true?
Absolutely. The world is filled with terrifying truths. From the existence of deadly viruses and diseases to the horrors of human trafficking and exploitation, there are plenty of chilling facts that remind us of the dark side of humanity.
Are there any scary facts about left-handers?
Left-handers have faced discrimination and superstition throughout history. In some cultures, being left-handed was associated with evil or considered a sign of witchcraft. Left-handed individuals were often forced to conform or face persecution.
Are there any scary facts about Teletubbies?
While the Teletubbies may seem innocent and cute, there have been conspiracy theories suggesting hidden messages and dark undertones in the show. However, these claims remain speculative and have been debunked by the creators.
What are some scary facts about dolphins?
Dolphins have been known to exhibit aggressive and violent behavior. There have been reports of dolphins attacking and even killing other marine mammals, including smaller dolphins and porpoises.
We've delved into the depths of fear and explored 100 scary facts that are sure to send shivers down your spine. From the mysterious traits of Taurus women and Aquarius women to the chilling secrets of the ocean and space, the world is full of terrifying wonders. Whether you believe in the supernatural or prefer to stick to the tangible horrors of humanity, these facts serve as a reminder that darkness lurks in every corner. So, brace yourself and embrace the thrill of the unknown.