The mysterious depths of the ocean have captivated human imagination for centuries. Within its watery realm lie tales of mythical creatures that continue to fascinate and intrigue us. From fearsome sea serpents to enchanting mermaids, the world of mythical sea creatures is a rich tapestry woven with legends and folklore. In this article, we will embark on an extraordinary journey to uncover the secrets of 13 mythical sea creatures. So, grab your diving gear and let's dive into the depths of these captivating legends.
What is Mythical Sea Creatures
Mythical sea creatures are legendary beings that exist in the realm of folklore and myth, captivating the human imagination with their enchanting tales. These creatures are believed to inhabit the vast depths of the oceans, embodying both beauty and danger. From majestic mermaids and fearsome sea serpents to elusive creatures like the Loch Ness Monster, mythical sea creatures have been woven into the tapestry of human culture for centuries.
These creatures often possess extraordinary characteristics and abilities that set them apart from ordinary marine life. They may be depicted as part-human and part-animal, such as the mermaids with their fish tails or the centaur-like hippocampi. Others are portrayed as colossal creatures, like the Kraken, capable of causing havoc with their immense power. Each mythical sea creature carries its own symbolism, representing different aspects of nature, human emotions, or the unknown mysteries lurking beneath the ocean's surface.
The tales of these creatures have been passed down through generations, transcending time and geography. They can be found in ancient mythologies, folklore, literature, and art across various cultures. Mythical sea creatures often serve as cautionary symbols, reminding us of the unpredictable and dangerous nature of the sea. They embody the awe-inspiring power and beauty of the oceans, reminding us of the vastness and mysteries that lie within.
Although mythical sea creatures are products of human imagination, their influence extends beyond mere myth. They have become iconic figures in popular culture, inspiring countless books, movies, and artistic representations. Whether they are portrayed as benevolent guardians or ominous adversaries, these creatures continue to fascinate and captivate people of all ages, drawing them into a world of fantasy and wonder.
The Kraken: A Legendary Beast from the Deep
The kraken (/ˈkrɑːkən/) is a legendary sea monster of enormous size said to appear off the coasts of Norway's water creatures mythology. The Kraken, a colossal sea monster, has its origins in Scandinavian folklore. Described as a gigantic cephalopod with massive tentacles, the Kraken is said to dwell in the depths of the ocean. Its size and power have been the subject of numerous tales and mythological sea creatures.
Tales and Legends
According to the legendary sea monster, the Kraken would rise from the depths, creating massive whirlpools and devouring ships whole. Sailors feared its wrath and often regarded encounters with the Kraken as a sign of impending doom. Though the Kraken remains a creature of myth, its presence in seafaring lore continues to evoke a sense of awe and terror, mythical water creatures.
The Siren: Enchanting Creatures of the Sea
Mythical Origins and Appearance
Sirens, alluring and enchanting, are mythical sea creatures that have captivated storytellers throughout history. In Greek mythology, they were depicted as half-woman, half-bird beings with irresistible voices. Their captivating songs would lure sailors to their doom, drawing them closer to treacherous rocks and perilous waters, mythical water creatures.
Powers and Abilities
Sirens possessed the power to control the seas with their bewitching melodies. Sailors who heard their songs would be mesmerized, unable to resist their allure. Many tales speak of ships being wrecked upon the rocky shores due to the irresistible call of the Sirens.
The Leviathan: A Gigantic Sea Serpent
Historical Accounts and Descriptions
The Leviathan, an immense sea serpent, has its roots in ancient mythology and religious texts. Often described as a colossal creature with scales and multiple heads, the Leviathan is believed to inhabit the deepest parts of the ocean.
Symbolism and Cultural Significance
The Leviathan holds symbolic significance in various cultures, representing chaos, primordial power, or the struggle between good and evil. Its awe-inspiring presence in mythologies across different civilizations showcases the universal fascination with creatures that embody the untamed forces of the sea.
The Mermaid: Half-Human, Half-Fish Beings
Legends and Folklore
Mermaids, mythical creatures that are part human and part fish, have enchanted sailors and storytellers for centuries. Legends of these beguiling beings can be found in cultures worldwide, each with its own unique interpretation of their appearance and nature.
The Enigma of Mermaids
Mermaids have been depicted as both benevolent and mischievous beings. Some tales speak of their ability to grant wishes or bring good fortune, while others warn of their temptation and dangerous allure. Their ethereal beauty and enigmatic nature continue to captivate our imagination and mythical water creatures.
The Elusive Loch Ness Monster: A Scottish Enigma
The Loch Ness mythical sea monsters, affectionately known as Nessie, has captured the imaginations of people worldwide. Believed to inhabit Scotland's famous Loch Ness, this creature has been described as a long-necked, serpentine beast. Sightings of Nessie have been reported for centuries, with numerous photographs and testimonies fueling speculation and intrigue. While skeptics attribute these sightings to misidentifications or hoaxes, the legend of the Loch Ness Monster continues to fascinate and draw tourists to the region & mythical water creatures.
The Hydra: Ancient Serpent of Destruction
The Hydra is a fearsome creature from Greek mythology and mythical sea monsters. This multi-headed serpent-like beast possessed regenerative abilities, making it nearly invincible. Heracles, one of the greatest heroes in Greek mythology, faced the Hydra as one of his twelve labors. Each time he severed one of its heads, two more would grow in its place. The Hydra symbolizes the challenges and obstacles that seem insurmountable, a reminder of the resilience and determination required to overcome them.
Nereids: Nymphs of the Sea
Nereids mythical sea monsters,, often referred to as sea nymphs, were graceful and benevolent creatures in Greek mythology. They were associated with the Mediterranean Sea and believed to possess the power of prophecy. Nereids were known for their assistance to sailors in times of need, offering guidance and protection. These nymphs are depicted in ancient art and literature, their presence a symbol of the interconnectedness between humans and the vast seas that surround them.
Sea Serpent: Mysteries from the Deep
Sea serpents have been a subject of fascination and mystery throughout history, mythical sea monsters. Described as long and serpentine creatures, these mythical beings have been reported in various cultures and across different time periods. Tales of sea serpent sightings range from colossal sea monsters coiling around ships to serpents gliding gracefully through the waves. While their existence remains unproven, the lore and legends surrounding sea serpents continue to captivate the imaginations of seafarers and enthusiasts of the unknown.
Kelpie: Shapeshifting Spirits of Scotland
Kelpies are shape-shifting water spirits from Scottish folklore. Often taking the form of a horse, these enchanting creatures lured unsuspecting victims into the water, where they would meet their demise. Kelpies were known for their beauty and their ability to manipulate their appearance to deceive and entice. Stories of Kelpies served as cautionary tales, warning people of the dangers lurking in the depths of lakes and rivers.
Hippocampus: Majestic Steeds of the Sea
Hippocampi, with the upper bodies of horses and the tails of fish, were mythical creatures associated with the sea. In Greek mythology sea monsters, they were often depicted as the loyal steeds of Poseidon, the god of the sea. These magnificent beings represented the harmony between land and sea, bridging the gap between the terrestrial and aquatic realms. The imagery of Hippocampi can be found in ancient art and architecture, a testament to their enduring significance.
Water Nymphs: Guardians of the Aquatic Realm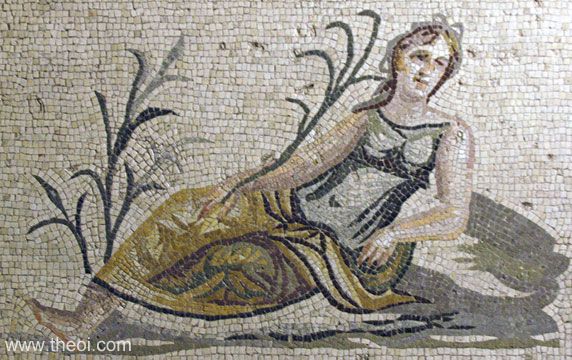 Water nymphs are ethereal beings that reside in bodies of water such as rivers, lakes, and fountains. Across different mythologies, they are often portrayed as beautiful and benevolent spirits, associated with fertility, healing, and protection. Water nymphs bring tranquility and abundance to the natural world, their presence believed to bless those who come into contact with their enchanted waters.
Sea Dragon: Legends of Serpentine Wonder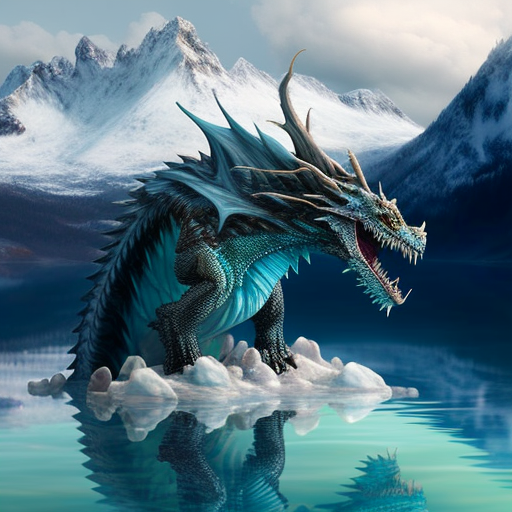 Sea dragons are mythical creatures often depicted as serpentine beings with scales, and sometimes even wings. Legends of sea dragons can be found in various cultures around the world, each with its own unique portrayal and symbolism. These majestic creatures have inspired awe and wonder, their imagery finding its way into art, literature, and the realms of fantasy. Sea dragons represent the magnificence and mysteries that dwell within the depths of the sea.
The world of mythical sea creatures is a realm filled with wonder, mystery, and enchantment. From the captivating beauty of mermaids to the terrifying might of the Kraken, these creatures have transcended time and culture, leaving an indelible mark on human imagination. Whether they serve as cautionary tales or symbols of power, mythical sea creatures continue to inspire art, literature, and popular culture, reminding us of the vast depths and untamed beauty of the oceans.