Bats, often misunderstood creatures of the night, have a wealth of fascinating information worth exploring. With their diverse species-unique behavior, bats are a source of curiosity and wonder for many. In this article, we highlight 20 Interesting facts about bats, their incredible adaptations, their important role in ecosystems, and their intriguing place in human history.
20 Interesting Facts About Bats
Incredible Species Diversity: A World of Interesting Facts About Bats
When we talk about bats, we're not referring to a singular species but rather a vast and diverse group of animals. In fact, bats are some of the most diverse creatures on the planet. With over 1,400 different species worldwide, they stand as the second most diverse order of mammals, following only the ubiquitous rodents. This remarkable diversity is not just a statistic; it's a testament to the incredible adaptability and evolution of these fascinating creatures.
From the tiny bumblebee bat, which could fit on your fingertip, to the massive flying foxes with their impressive wingspans, bats span an astonishing range of sizes and characteristics. Each species has its own unique quirks and adaptations, making them a subject of endless fascination for scientists and nature enthusiasts alike.
But what truly makes this diversity noteworthy is how it reflects the complexity of ecosystems around the world. These different bat species have found their niches in various environments, from dense rainforests to arid deserts and everything in between. Their adaptability is not just impressive; it's a testament to nature's ability to fill every conceivable niche with life.
So, when we dive into the world of bats and explore their remarkable species diversity, we're not just discovering interesting facts about bats; we're uncovering a rich tapestry of life that contributes to the beauty and balance of our natural world.
Bats and COVID-19: A Complex Connection
In the realm of interesting facts about bats, one topic has gained significant attention in recent years: the association between bats and COVID-19. While bats have been linked to coronaviruses, it's crucial to understand this connection in a nuanced way.
Bats are natural hosts for a wide range of viruses, including some coronaviruses. These viruses typically coexist with bats without causing harm. However, certain circumstances, such as human encroachment into bat habitats, can lead to the spillover of viruses from bats to humans.
It's essential to note that bats are not the cause of pandemics; rather, it's human interactions with bats and other wildlife that increase the risk of zoonotic diseases like COVID-19.
Studying these interactions is vital for understanding and mitigating future outbreaks. While bats are associated with diseases, they are also crucial for ecosystems and provide valuable services, making them a subject of ongoing research and conservation efforts.
This fact highlights the complex relationship between bats and infectious diseases, emphasizing the importance of responsible conservation and land-use practices to reduce the risk of future pandemics.
Keystone Species: Bats' Vital Role in Ecosystems
Among the many Interesting facts about bats, their status as keystone species in numerous ecosystems is a crucial aspect. Keystone species are those whose presence or absence has a disproportionately significant impact on their environment. Bats fit this description perfectly, and their role in ecosystems is nothing short of indispensable.
Bats contribute to maintaining ecological balance in various ways. Their voracious appetite for insects helps control populations of night-flying pests, reducing the need for chemical pesticides in agriculture. As pollinators, they facilitate the reproduction of numerous plant species, including economically important crops like bananas and agave.
Additionally, bats aid in seed dispersal, helping to regenerate forests and maintain plant diversity. Their ecological contributions ripple through food chains, benefiting countless other species.
Understanding that bats are keystone species underscores their importance in preserving the health and stability of ecosystems worldwide. These fascinating creatures are not just interesting facts; they are guardians of ecological harmony, silently supporting the web of life that sustains us all.
Bat Superpowers: Unveiling Nature's Extraordinary Innovations
When exploring the captivating world of bats, it's impossible not to be awed by their "bat superpowers." These remarkable creatures possess adaptations that seem almost otherworldly, demonstrating their unique place in the animal kingdom.
One such superpower is echolocation, a sophisticated biological radar system that allows bats to navigate, locate prey, and avoid obstacles in total darkness. This fascinating ability showcases their precision and agility in flight, making them unparalleled hunters of the night.
Another superpower lies in their flight capabilities. Bats are the only mammals capable of sustained flight, thanks to their elongated wing structure and flexible joints. Their aerial acrobatics and speed in the night sky are nothing short of astonishing.
Bats also hold the superpower of longevity among small mammals, with some species living up to 30 years or more. Their endurance and resilience are testaments to their remarkable adaptability.
These "bat superpowers" are not just interesting facts; they're awe-inspiring examples of nature's innovations. Bats remind us that within the animal kingdom, there are extraordinary creatures that continue to surprise and amaze, showcasing the endless wonders of the natural world.
Bat Myths and Legends: A Window into Cultural Fascination
Among the lesser-explored but truly interesting facts about bats are the myths and legends that surround these creatures. Throughout human history, bats have both intrigued and instilled fear, and their place in folklore and mythology offers a unique glimpse into our cultural fascination with them.
In some cultures, bats have been associated with darkness and malevolence, often portrayed as symbols of death and the supernatural. In contrast, other societies have revered bats as symbols of rebirth, transformation, and even luck.
One common myth is that bats are bloodthirsty vampires. While there are indeed vampire bat species that feed on blood, they represent a tiny fraction of bat diversity, and their impact on humans is minimal.
These myths and legends not only reflect our complex relationship with bats but also highlight their enigmatic and misunderstood nature. Bats have inspired stories that range from tales of terror to symbols of hope, showcasing their enduring place in human culture and imagination. These myths remind us that bats are not just creatures of the night but also enduring symbols in our collective storytelling.
Bat Conservation: Preserving Nature's Nighttime Heroes
Amid the Interesting facts about bats lies a critical concern – the need for bat conservation. Bats play vital roles in ecosystems, from pollination to pest control, making their conservation essential for maintaining ecological balance.
However, bat populations worldwide are facing numerous threats, including habitat loss, climate change, and the devastating White-Nose Syndrome, a fungal disease that has decimated bat populations in North America.
Conservation efforts are crucial to protect these unique creatures. Many organizations and scientists are working tirelessly to study bats, raise awareness, and implement conservation measures. These efforts include establishing protected habitats, researching the disease, and educating the public about the importance of bats in our ecosystems.
The fascinating fact here is that bat conservation is not just about preserving a single species; it's about safeguarding entire ecosystems and the services they provide. As we delve deeper into the world of bats, it becomes clear that their survival is intricately linked to our planet's health, making their conservation a shared responsibility for all of us.
Unique Hunting Techniques: Bats' Specialized Strategies
Among the captivating and Interesting facts about bats are their unique hunting techniques. Bats employ a range of specialized strategies that make them extraordinary and efficient predators, adapted to their specific prey and habitats.
High-Speed Pursuit: Some bats are agile aerial hunters that pursue their prey with remarkable speed and precision. They use echolocation to track insects, such as moths and flying beetles, and execute acrobatic maneuvers mid-air to capture their prey.

Sit-and-Wait Strategy: Other bat species employ a sit-and-wait strategy, where they perch in strategic locations and patiently scan the surroundings. When they detect prey, they execute swift and calculated strikes.

Gleaning: Certain bats have adapted to a unique hunting technique called "gleaning." They perch on foliage or the ground and snatch insects from surfaces with their sharp claws and teeth. This strategy is commonly seen in bats that hunt spiders and other small arthropods.
These varied hunting techniques highlight the adaptability of bats to different ecological niches and their impressive abilities to secure sustenance in various environments. These facts underscore the diversity within the world of bats and make them even more intriguing to study and appreciate.
Longest Wing-Span: Bats' Impressive Size
Among the Interesting facts about bats, the longest wing-span held by certain bat species is a truly remarkable characteristic. While we often think of bats as small, agile creatures, some of their larger counterparts, known as megabats, defy this stereotype.
One notable example is the flying fox, which boasts the longest wing-span of any bat, measuring up to an impressive six feet (1.8 meters) from wingtip to wingtip. These majestic creatures are often found in tropical regions and are known for their distinctive fox-like faces and large, fruit-eating lifestyle.
Their extended wings enable them to cover considerable distances in search of food, making them formidable travelers in their ecosystems. This interesting fact not only showcases the incredible diversity of bat sizes but also highlights the adaptability of these unique creatures across various habitats and niches. It's a reminder that the world of bats is full of surprises, from the tiniest bumblebee bat to the grand flying fox.
Ecological Architects: Bats' Role in Habitat Transformation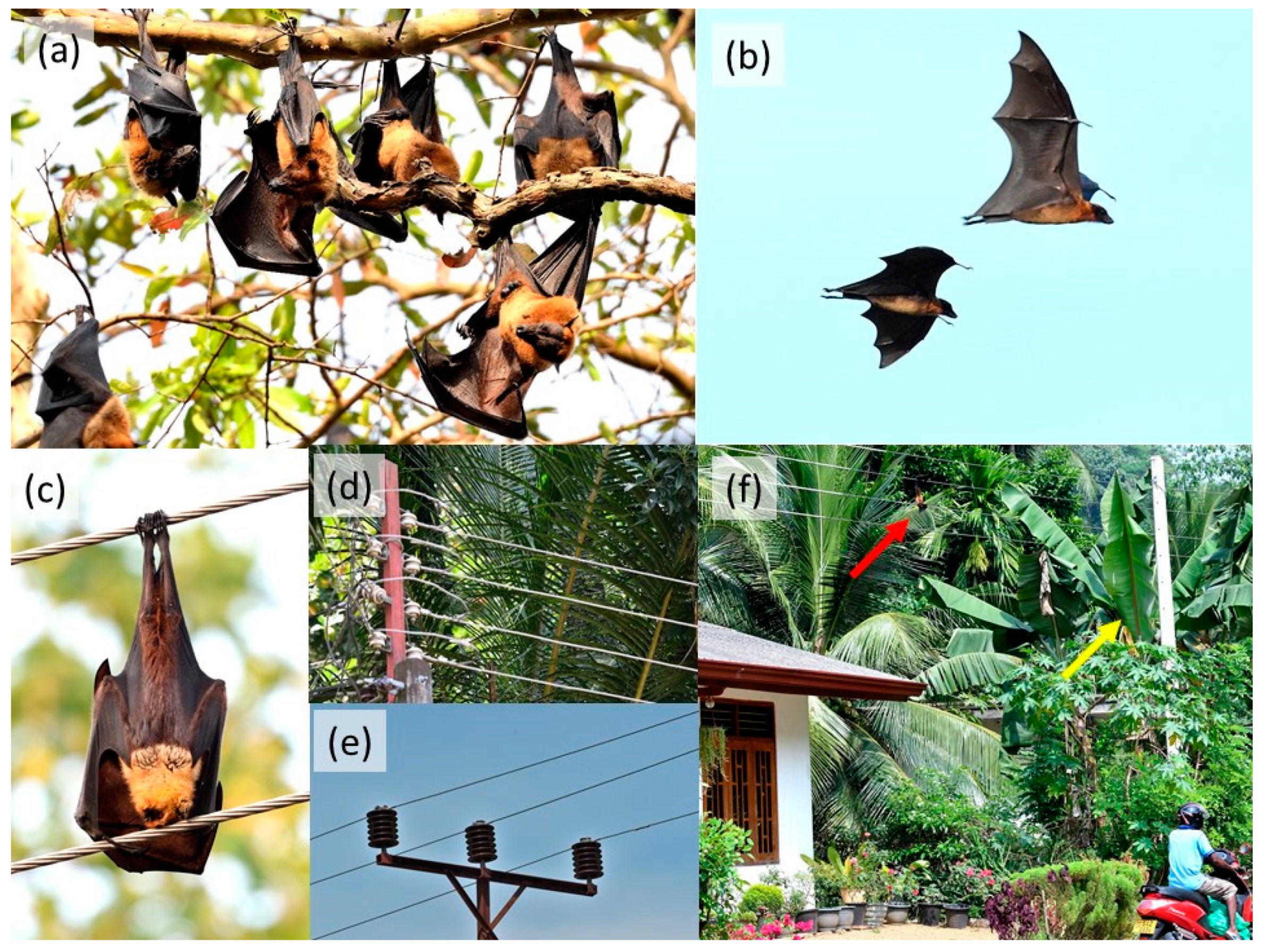 In the realm of interesting facts about bats, their contribution as ecological architects is both fascinating and essential. Bats, through their dietary habits and seed dispersal activities, play a pivotal role in shaping and transforming habitats.
As bats feed on fruits, they inadvertently consume seeds, which later pass through their digestive systems unharmed. These seeds are then dispersed widely through the bat's droppings, serving as an essential mechanism for plant propagation.
This seed dispersal function makes bats a vital link in the regeneration of forests and the maintenance of diverse ecosystems. They help restore and sustain plant populations, ensuring genetic diversity and the health of various species.
In some regions, entire forests owe their existence to the activities of bats. These ecological architects are quietly contributing to the restoration of habitats and the preservation of biodiversity, showcasing the intricate and often underestimated role bats play in our natural world. It's not just an interesting fact about bats; it's a testament to their vital contributions to the tapestry of life on Earth.
Pest Control Pros: Bats as Nature's Ultimate Insect Exterminators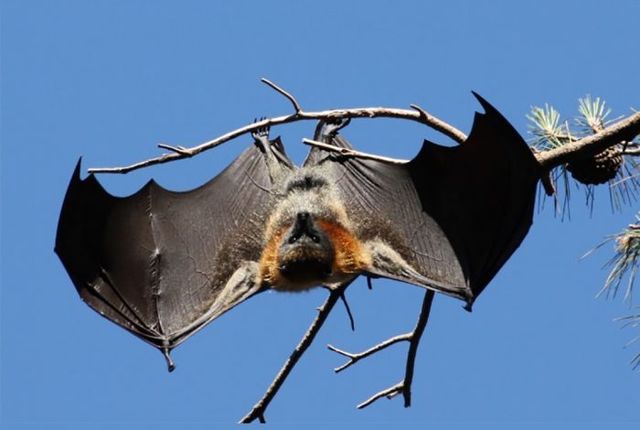 Among the remarkable and often Interesting facts about bats, their prowess as pest control experts is particularly noteworthy. Bats, especially microbats, have earned the title of nature's ultimate insect exterminators, and their contribution to keeping insect populations in check is nothing short of impressive.
A single bat can consume a staggering number of insects in a single night. Some bat species can devour hundreds or even thousands of insects per hour, making them formidable hunters of night-flying pests. This voracious appetite for insects benefits not only the bats but also human agriculture and health.
By naturally reducing the population of crop-damaging insects like moths, beetles, and mosquitoes, bats play a pivotal role in reducing the need for chemical pesticides. This not only saves farmers money but also contributes to a healthier and more sustainable environment.
This captivating fact about bats showcases their ecological significance and highlights their often-underappreciated role in maintaining the balance of ecosystems. They are, indeed, the unsung heroes of the night, silently protecting our crops and making our evenings more mosquito-free, all while embodying the fascinating world of bats.
Vital Pollinators: Bats' Crucial Role in Plant Life
In the realm of interesting facts about bats, their role as vital pollinators often takes center stage. While bees and butterflies are often celebrated as pollinators, bats quietly play a crucial role in the reproduction of many plant species, including some that are of great economic importance.
Bats are particularly drawn to night-blooming flowers, and as they feed on nectar, their bodies inadvertently collect and transfer pollen. This seemingly casual act of foraging ensures the cross-pollination of various plants, contributing to genetic diversity and the production of fruits, seeds, and nuts.
One remarkable example is the agave plant, used to make tequila. Bats are key pollinators for agave, and without their assistance, this iconic beverage would not exist. Similarly, bats play vital roles in pollinating other crops such as bananas, mangoes, and guavas.
This fascinating fact underscores the interconnectedness of ecosystems and the critical services bats provide. It's not just an interesting tidbit; it's a reminder that even creatures of the night, often misunderstood or overlooked, are essential for the growth of our favorite fruits and the health of our ecosystems.
Guano Gold: Bats' Unsung Ecological Contribution
Among the many Interesting facts about bats, the valuable contribution they make through their guano (droppings) often goes unnoticed. Bats may not be the first creatures that come to mind when we think of treasure, but their guano is indeed considered "black gold" in the world of agriculture.
Bat guano is a potent natural fertilizer rich in nitrogen, phosphorous, and potassium. It has been harvested for centuries and has played a crucial role in supporting agricultural endeavors around the world. This nutrient-rich substance enhances soil fertility, boosts crop yields, and reduces the need for synthetic fertilizers, making it an environmentally friendly option.
While some may find it surprising that such an unsightly substance could be so valuable, this is yet another example of the multifaceted role bats play in our ecosystems. Their guano is not just interesting; it's an essential part of the intricate web of life that supports agriculture and sustains our planet. So, the next time you stumble upon a pile of guano, remember that it's not just waste; it's guano gold, a testament to the vital contributions of bats to our world.
Not All Bats Hibernate: A Surprising Fact About Bats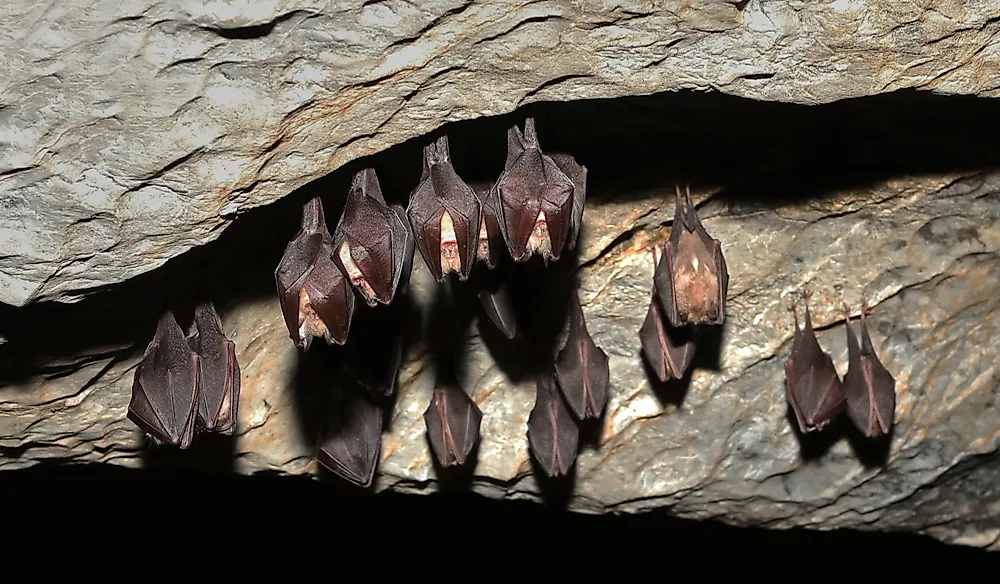 When delving into the intriguing world of bats, one might assume that all of these nocturnal creatures hibernate during the colder months. However, one of the lesser-known but captivating facts about bats is that not all of them follow this pattern.
While it's true that many bat species hibernate to conserve energy when insects are scarce and temperatures drop, not all bats hibernate. Some bat species are known as "non-hibernating bats" or "winter-active bats." Instead of going into a deep torpor, these bats remain active throughout the winter months.
These remarkable bats are often found in regions with milder climates where insects are available year-round. They have adapted to this lifestyle by foraging during the winter, relying on their specialized hunting skills to locate prey even in cold conditions.
This fact not only adds to the diversity of bat behavior but also showcases their ability to adapt to various environmental challenges. It's a reminder that the world of bats is full of surprises and complexities, making them a subject of endless fascination for scientists and nature enthusiasts alike.
Unique Reproduction: Bats' Extraordinary Family Life
In the fascinating world of bats, one of the most captivating aspects is their unique reproduction process. When exploring interesting facts about bats, it's impossible not to be intrigued by the remarkable strategies they employ to ensure the survival of their species.
Unlike many other mammals, most bat species give birth to live young, a process known as viviparity. This means that baby bats, known as pups, are born already developed and relatively independent. However, what truly sets bats apart is their incredible maternal care.
Female bats are known for their nurturing care of their pups. They provide milk and protection, often carrying their young during flight. This maternal dedication ensures the survival and growth of the next generation. In some bat colonies, thousands of mothers and their pups can coexist in a complex social structure, showcasing the significance of these bonds.
This unique reproduction strategy is not just an interesting fact; it's a testament to the adaptability and diversity of life in the animal kingdom. Bats' extraordinary family life highlights the lengths to which they go to ensure the continuation of their species, making them all the more remarkable in the eyes of those who study them.
Impressive Speed: Bats' Aerial Prowess
When it comes to Interesting facts about bats, their impressive speed in flight is truly captivating. Bats are the acrobats of the night sky, showcasing remarkable agility and speed that set them apart from other flying creatures.
Some bat species can achieve speeds of up to 60 miles per hour (97 kilometers per hour) in full flight. This incredible velocity allows them to swiftly cover vast distances in search of prey or during their nightly migrations.
Their speed isn't just a matter of survival; it's a testament to their adaptability and efficiency as nocturnal hunters. With swift and silent wingbeats, bats navigate through the darkness with precision, honing in on their prey with impressive accuracy.
The remarkable speed of bats is not just an interesting fact; it's a reflection of their mastery of the night skies, making them one of nature's most fascinating and agile creatures.
Longevity: Bats' Astonishing Lifespan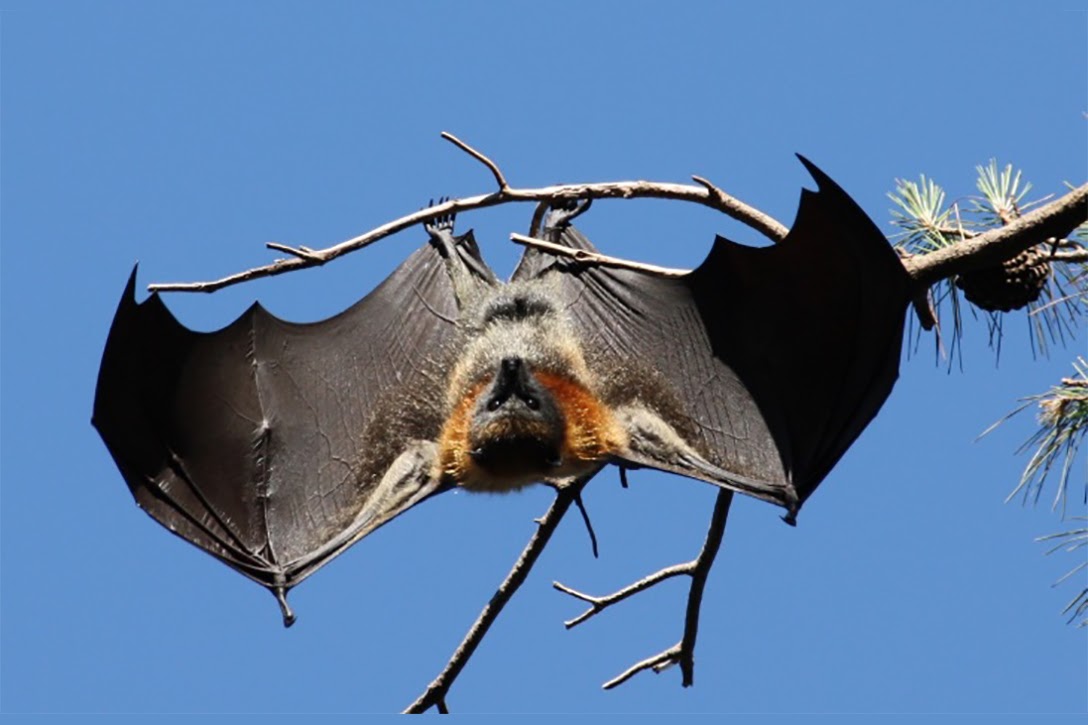 In the realm of interesting facts about bats, their longevity is a fascinating aspect that often surprises many. Bats are known to have relatively long lifespans among small mammals, and this characteristic adds to their mystique.
Some bat species can live up to 30 years or more in the wild, a remarkable feat for creatures of their size. This longevity is attributed to several factors, including their ability to fly, which minimizes their exposure to ground-based predators and hazards.
Bats' longer lifespans are not only intriguing but also contribute to their roles in ecosystems. Over their extended lives, bats can make significant contributions to pollination, seed dispersal, and pest control. These enduring creatures remind us that even in the world of small mammals, there are extraordinary tales of longevity and resilience waiting to be discovered.
Night Vision: Bats' Extraordinary Adaptation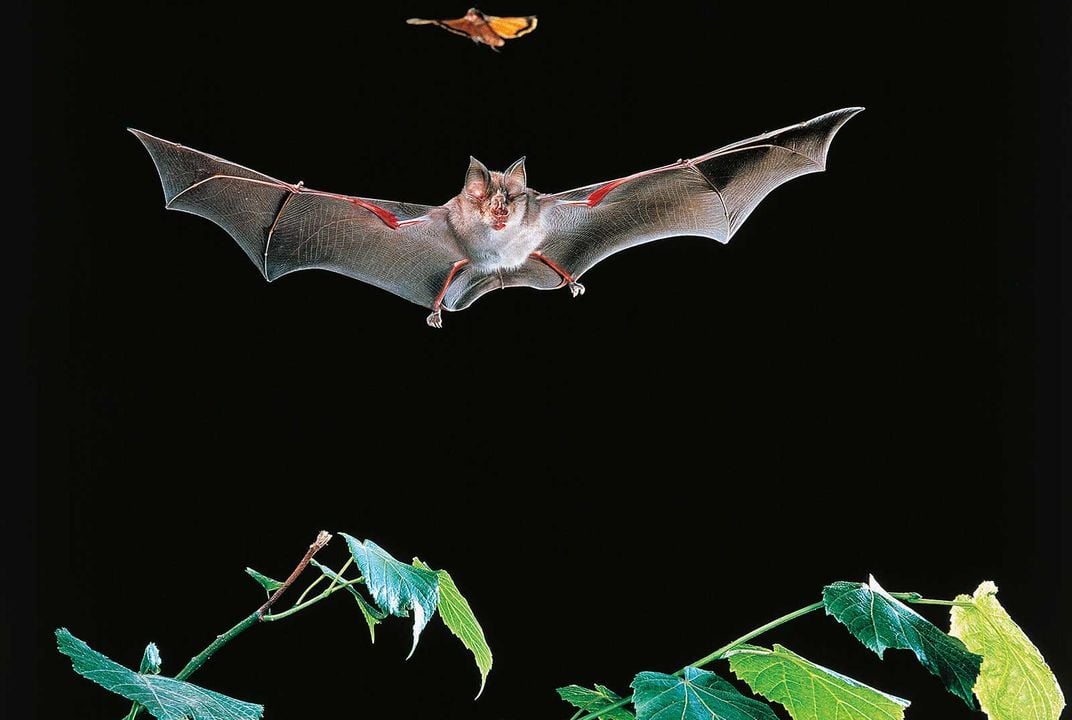 Among the Interesting facts about bats, their exceptional night vision stands out as a remarkable adaptation. While many species struggle to see in low-light conditions, bats have evolved to excel in the darkness of the night sky.
Unlike their microbat counterparts, who rely on echolocation to navigate, megabats, such as flying foxes, possess superb night vision. Their large eyes are well-suited for seeing in dim light, allowing them to spot ripe fruit and avoid obstacles during nocturnal flights.
This night vision is not merely interesting; it's a testament to the diversity of strategies that nature employs to ensure survival. While some bats rely on echolocation to hunt insects with pinpoint accuracy, others rely on their keen eyesight to forage for nectar and fruit in the moonlit canopy.
As we delve deeper into the world of bats, this intriguing fact reminds us that evolution has crafted these creatures into masters of the night, each species equipped with its own set of extraordinary adaptations.
Echolocation Experts: The Astonishing Skill Set of Bats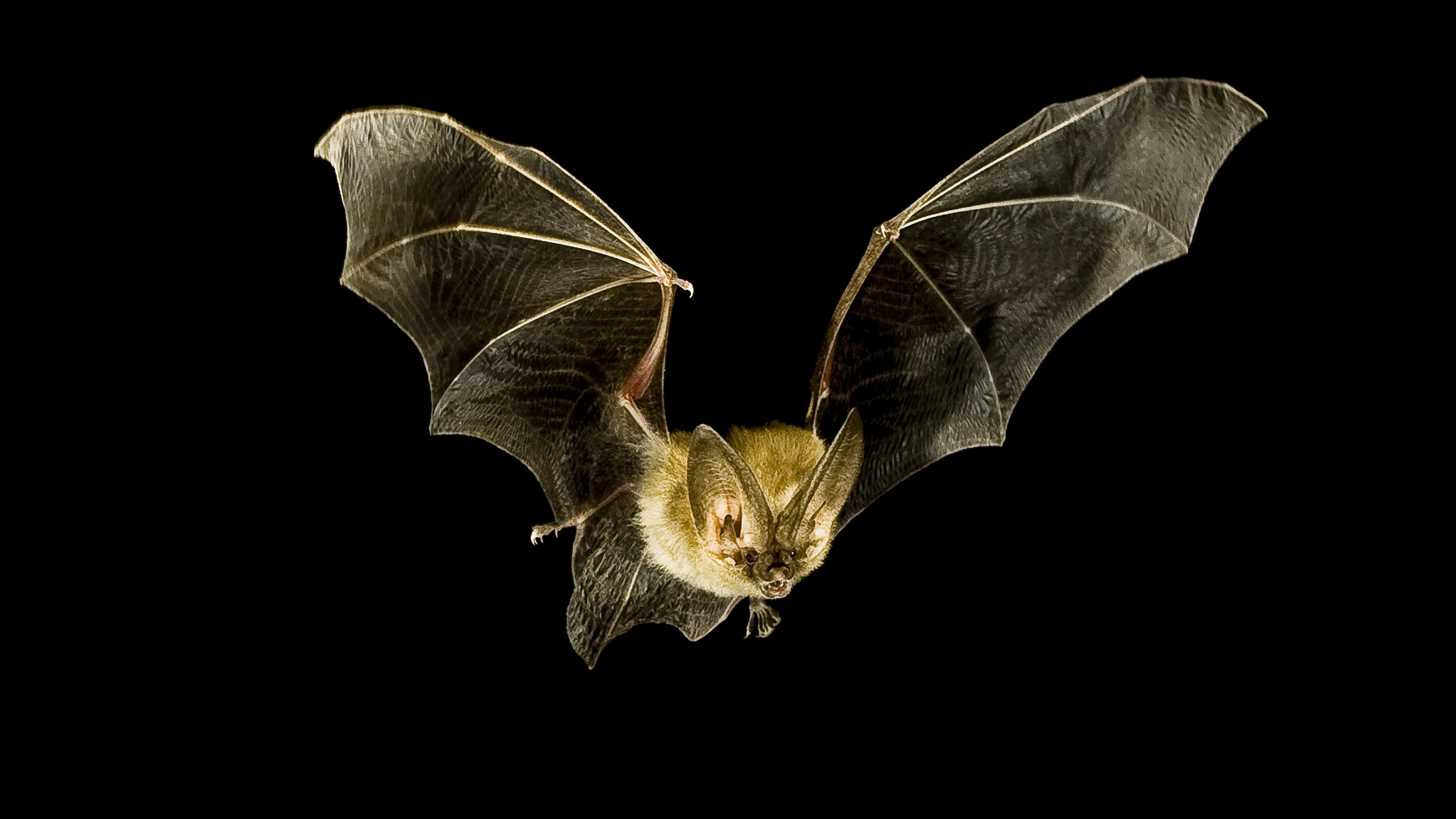 When it comes to interesting facts about bats, one of the most captivating aspects is their mastery of echolocation. Bats have taken the concept of sonar to an entirely new level, showcasing their exceptional adaptation for navigating through the darkness with unparalleled precision.
Echolocation is the process by which bats emit high-frequency sounds, often beyond the range of human hearing, and then listen for the echoes that bounce back. These echoes provide detailed information about their surroundings, allowing bats to "see" in complete darkness. It's a biological marvel that has intrigued scientists and nature enthusiasts for centuries.
Imagine a bat in flight, sending out a rapid series of clicks or chirps. These sounds bounce off objects in its path, and the returning echoes inform the bat about the size, shape, distance, and even texture of those objects. It's as if they have a built-in radar system that operates with split-second precision.
This remarkable skill is not just an interesting fact about bats; it's a testament to the ingenuity of nature. Echolocation not only aids in hunting insects on the wing but also helps bats avoid obstacles and navigate through complex environments like dense forests and caves. It's a survival strategy that has allowed bats to conquer the night skies and thrive in diverse ecosystems worldwide.
Global Distribution: Bats' Worldwide Presence - An Intriguing Fact About Bats
One of the most captivating and truly interesting facts about bats is their global distribution. Bats are, quite literally, found all around the world, with the exception of Antarctica. Their presence on nearly every continent demonstrates their adaptability and unique place in the animal kingdom.
From the bustling cities of North America to the remote corners of the Amazon rainforest, bats have managed to carve out their niche in diverse ecosystems. This global reach showcases their ability to thrive in various environments, from dense jungles to arid deserts and everything in between.
This wide distribution isn't just a testament to their adaptability; it's also a reminder of their ecological significance. Bats play vital roles as pollinators, seed dispersers, and pest controllers in many of these habitats. Their presence is not just interesting but also essential to the balance of nature on a global scale.
Microbats vs. Megabats: Unveiling the Intriguing World of Bats
In the captivating realm of bats, one of the most intriguing aspects is the division between microbats and megabats, each offering its own set of captivating characteristics. When exploring interesting facts about bats, this distinction becomes pivotal in understanding their diversity.
Microbats, often on the smaller side, exhibit an extraordinary adaptation known as echolocation. This fascinating ability allows them to emit high-frequency sounds that bounce off objects, serving as their guide through the inky darkness. It's akin to having a built-in radar system, making them expert nocturnal hunters. Microbats primarily feast on insects, exhibiting remarkable precision in their night-time pursuits.
Bats, with their incredible diversity, remarkable adaptations, and vital ecological roles, continue to amaze and inspire. These fascinating creatures deserve our appreciation and conservation efforts. As we explore the depths of the bat kingdom, we gain a deeper understanding of the intricate web of life that binds us all.