Eels are mysterious creatures that have fascinated humans for centuries. Their long, slender bodies and secretive nature make them intriguing subjects of study. One aspect of eel biology that continues to captivate scientists and enthusiasts alike is their reproductive process. How do eels reproduce in the wild? What are the facts about eel reproduction that you might not know? In this article, we will delve into the world of eel reproduction, uncovering the secrets of their fascinating life cycle.
List of How Do Eels Reproduce and lifecycle?
Eels are a type of fish belonging to the order Anguilliformes. They are known for their snake-like appearance and can be found in both freshwater and marine environments around the world. While eels may vary in size and coloration, they share a common life cycle and reproductive strategy.
Understanding eel reproduction is crucial for several reasons. Firstly, it helps in the conservation and management of eel populations, many of which are currently facing significant declines. Secondly, studying eel reproduction provides valuable insights into the biology and evolution of these enigmatic creatures.
What is the Life Cycle of Eels?
The life cycle of eels is complex and spans several stages. Eels undergo metamorphosis, transitioning through different forms as they grow and mature. The primary life stages of eels include the leptocephalus larva, glass eel, elver, yellow eel, and silver eel.
While each stage has its unique characteristics and habitats, the reproductive phase is a pivotal part of the eel life cycle. It is during this period that eels undertake extraordinary migrations to reach their spawning grounds.
To understand how eels reproduce, it is essential to examine their reproductive anatomy. Eels possess unique reproductive organs that are specifically adapted for their mode of reproduction. The most prominent feature is the gonads, which are responsible for producing gametes (eggs and sperm).
Hormones play a crucial role in regulating eel reproduction. During the spawning season, the gonads of eels develop rapidly, and hormone levels fluctuate to prepare them for reproduction.
How Do Eels Survive Migration for Reproduction
One of the most remarkable aspects of eel reproduction is the migration journey undertaken by adult eels. After spending several years in freshwater or coastal habitats, eels embark on a long and perilous migration to reach their spawning grounds.
The factors triggering this migration are not yet fully understood, but it is believed to be influenced by environmental cues such as temperature, lunar cycles, and water salinity. The precise spawning locations of many eel species, such as the European eel, remain elusive.
Once eels reach their spawning grounds, the mating process begins. Eels exhibit various courtship rituals and behaviors to attract potential mates. Male eels engage in displays to demonstrate their readiness to reproduce, while females release pheromones to signal their receptiveness.
The actual mating process involves the male wrapping himself around the female and releasing sperm over her eggs. Eels reproduce through external fertilization, where the eggs are fertilized outside the female's body.
Fertilization and Egg Development
After fertilization, the eel eggs develop into larvae. The eggs are small and transparent, allowing light to penetrate and aid in their development. The larvae, known as leptocephali, are elongated and leaf-like in shape.
Leptocephali larvae possess remarkable swimming capabilities, enabling them to disperse over vast distances. They drift with ocean currents, sometimes traveling thousands of kilometers before reaching suitable habitats.
Larval Stage and Migration
The leptocephalus larvae undergo a period of growth and development while drifting in the open ocean. During this stage, they feed on microscopic plankton to sustain their energy needs. The duration of the larval stage can vary between different eel species.
Eventually, the larvae undergo metamorphosis into glass eels, which have a transparent appearance. These glass eels then transform into elvers, which are small, pigmented eels that migrate into freshwater or estuarine environments.
Eel Reproduction in Different Species
Eel reproduction can vary among different species, each adapting to their respective habitats and ecological niches. For example, some eel species, like the American eel, are catadromous, meaning they migrate from freshwater to the ocean to reproduce. In contrast, other species, like the European eel, are considered potamodromous, migrating within freshwater systems.
The reproductive behaviors and migration patterns of eels are shaped by a combination of genetic programming and environmental factors. These adaptations ensure successful reproduction in diverse aquatic environments.
Environmental Factors Affecting Reproduction
Eel reproduction is influenced by various environmental factors, some of which pose significant challenges to their survival. Climate change, pollution, habitat degradation, and barriers to migration are among the key issues impacting eel reproductive success.
Rising water temperatures can disrupt the timing of eel migration and reproductive behaviors. Pollution, particularly from chemicals and microplastics, can affect the health and development of eel larvae. Loss of critical habitats, such as wetlands and spawning grounds, further threatens eel reproduction.
Conservation Efforts and Challenges
Given the decline in eel populations worldwide, conservation efforts are crucial to protect these remarkable creatures. Many countries and organizations have implemented measures to manage and restore eel populations.
However, conserving eels and their reproductive habitats is not without challenges. The complex life cycle and migration patterns of eels make it difficult to implement effective conservation strategies. Additionally, international cooperation is necessary to address the transboundary nature of eel migration and exploitation.
Human Interaction and Eel Reproduction
Human activities have both direct and indirect impacts on eel reproduction. Overfishing, particularly of adult eels during their migration, can significantly reduce population numbers and disrupt the natural reproductive cycle. Unsustainable aquaculture practices, such as the capture of juvenile eels for farming, also pose threats to wild eel populations.
To ensure the sustainability of eel populations, regulations and management plans are necessary to mitigate the negative impacts of human activities. Balancing the economic benefits of eel fisheries with the conservation of these species is a challenging task that requires careful planning and monitoring.
Fascinating Facts About Eel Reproduction
Eel reproduction is full of fascinating facts that highlight their unique biology and behaviors. For example, eels can reproduce multiple times throughout their lives, with some species reproducing only once before dying. Eels are also known for their ability to navigate and find their way back to their natal habitats, even after spending years in the open ocean.
Additionally, some eel species exhibit alternative reproductive strategies, such as hermaphroditism, where individuals can change their sex during their lifetime. These intriguing aspects of eel reproduction continue to intrigue scientists and spark further research.
Eel Reproduction in Captivity
Capturing the elusive nature of eels in the wild and studying their reproductive behaviors can be challenging. However, advancements in captive breeding programs have provided valuable insights into eel reproduction and contributed to conservation efforts.
Captive breeding allows scientists to observe and manipulate various aspects of eel reproduction, such as hormone levels and environmental conditions. It also serves as a potential source for reintroducing eels into their natural habitats and supplementing wild populations.
The Significance of Understanding Eel Reproduction
Studying eel reproduction goes beyond the curiosity of unraveling nature's secrets. It has practical implications for fisheries management and ecosystem health. Understanding the reproductive biology of eels can aid in developing sustainable fishing practices, protecting critical habitats, and preserving the balance of aquatic ecosystems.
By unraveling the mysteries of eel reproduction, we can contribute to the conservation and preservation of these remarkable creatures for future generations to appreciate and admire.
How Do Eels Reproduce in the Wild
Eels reproduce in the wild through a fascinating process. They mate and breed in specific spawning grounds, embarking on remarkable migration journeys to reach these locations. The reproductive behavior of eels involves courtship rituals and external fertilization. Eggs are released by the female, and the male wraps around her, releasing sperm to fertilize the eggs. This unique method of reproduction contributes to the life cycle of eels and ensures their survival. How do eels reproduce? Let's explore the intriguing world of eel reproduction.
how do eels reproduce bermuda triangle
The Bermuda Triangle is renowned for its mysterious disappearances, but what about the reproductive habits of eels in this enigmatic region? While the exact details remain unknown, eels in the Bermuda Triangle likely follow their natural reproductive instincts. They mate and reproduce in suitable spawning grounds, utilizing their unique courtship behaviors and external fertilization. Despite the mysteries surrounding the Bermuda Triangle, the reproductive process of eels within this area likely aligns with their reproductive behaviors elsewhere.
do we know how eels reproduce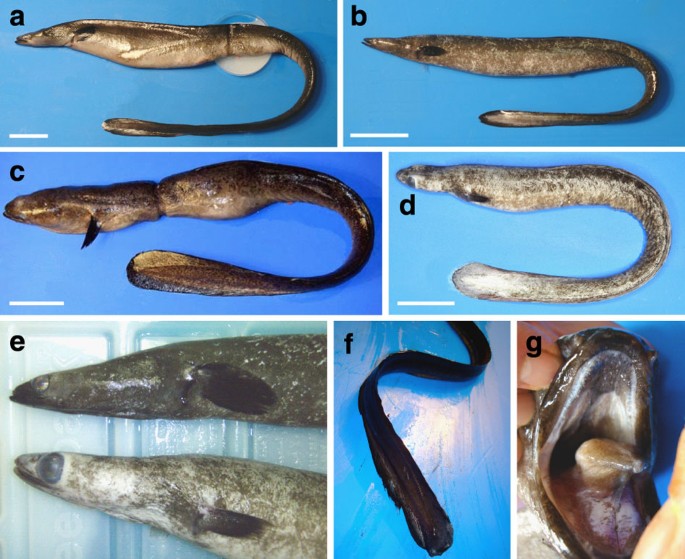 The reproduction of eels has been a subject of scientific inquiry for many years, but there are still aspects that remain a mystery. While we have gained valuable insights into how eels reproduce, there is still much we don't fully understand. The process of how eels mate, reproduce, and breed involves unique behaviors and adaptations. Ongoing research aims to shed more light on the intricacies of eel reproduction and enhance our understanding of these captivating creatures.
how do moray eels reproduce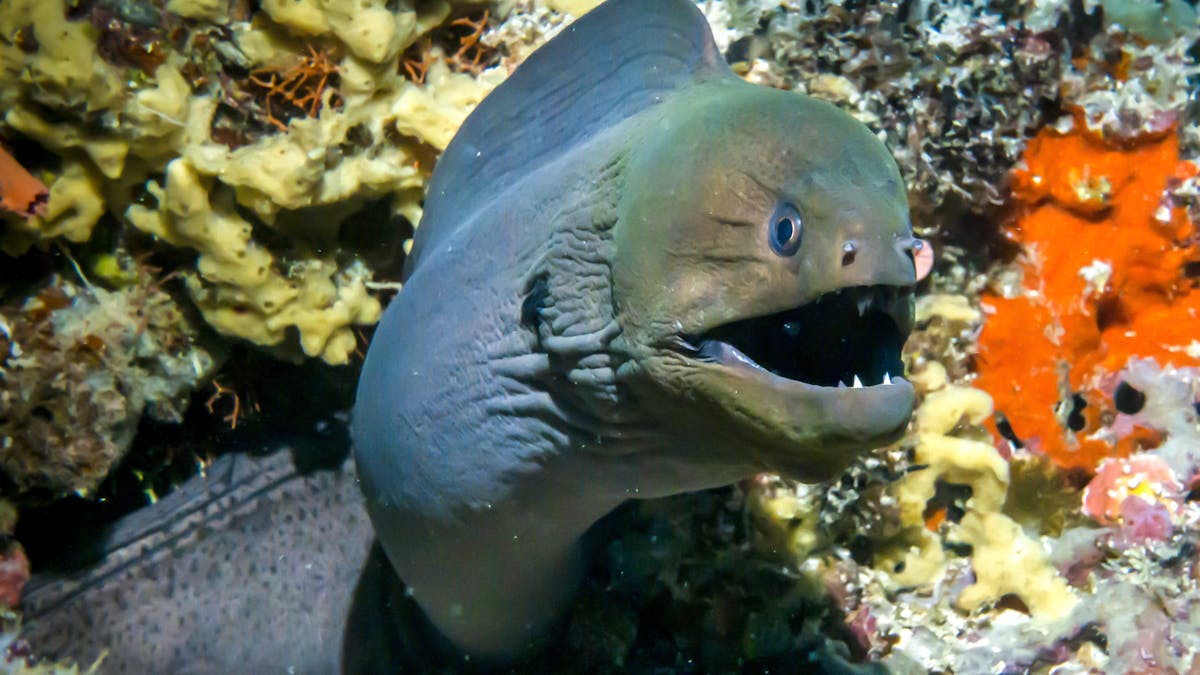 Moray eels, a type of eel species, have their own fascinating reproductive methods. These eels reproduce through external fertilization, similar to other eel species. During the mating process, male moray eels wrap their bodies around females and release sperm to fertilize the eggs. The fertilized eggs develop into larvae, which then embark on a journey in the open ocean. The details of how moray eels reproduce and their specific breeding behaviors continue to be areas of scientific exploration.
how do electric eels reproduce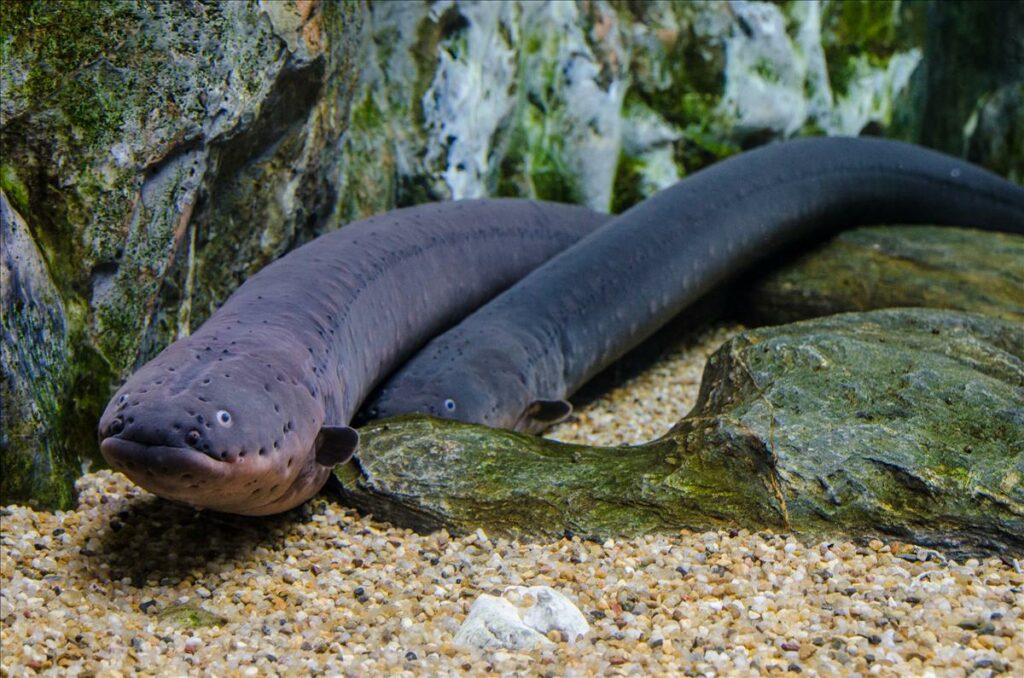 Electric eels, known for their remarkable ability to generate electric shocks, have their own unique reproductive process. These eels reproduce through internal fertilization. During the mating ritual, a male electric eel releases sperm into the water, which is then absorbed by the female through her cloaca. After fertilization, the female electric eel lays eggs in a nest she creates. The eggs hatch into larvae, and the young electric eels start their journey in the aquatic world.
how do eels reproduce in captivity
Reproducing eels in captivity is a complex process that requires careful management. To encourage breeding, environmental conditions such as water temperature and lighting are manipulated to simulate natural cues. In some cases, hormonal treatments are administered to stimulate reproductive behaviors. Once the eels mate and eggs are fertilized, they are carefully monitored and provided with optimal conditions for hatching and larval development. Successful captive breeding programs contribute to scientific research and conservation efforts for eel populations.
how do eels reproduce mystery
The reproductive habits of eels continue to hold an air of mystery. While scientists have made significant strides in understanding how eels reproduce, there are still unanswered questions. The precise details of how eels mate, reproduce, and breed remain elusive in some aspects. Ongoing research and scientific exploration aim to unravel the mysteries surrounding eel reproduction, shedding light on the enigmatic nature of these captivating creatures.
Eels breed through a unique process that involves external fertilization. During the breeding season, male eels release sperm into the water, while females release eggs. Mating occurs when the male wraps his body around the female, allowing the sperm to fertilize the eggs. Once fertilized, the eggs develop and hatch into larvae. The larvae then undergo metamorphosis and transform into young eels, ready to embark on their journey in the aquatic world.
Eels breed in specific locations known as spawning grounds. These spawning grounds vary depending on the species of eel. Some eels, like the European eel, migrate thousands of kilometers to reach their spawning grounds in the Sargasso Sea. Other species may breed in freshwater rivers, estuaries, or coastal areas. These locations provide the ideal conditions for eels to mate, release eggs and sperm, and ensure the continuation of their life cycle.
how do saltwater eels reproduce
Saltwater eels, like other eel species, reproduce through a process called external fertilization. During mating, male saltwater eels release sperm into the water, while females release eggs. The male eel then wraps his body around the female, allowing the sperm to fertilize the eggs. After fertilization, the eggs develop and hatch into larvae. These larvae will then drift in the open ocean before finding suitable habitats to grow and mature into adult saltwater eels.
where do eels live in the ocean
Eels inhabit various parts of the ocean, depending on their species and life stage. Some eels, such as the American eel, spend their adult lives in freshwater rivers and streams, migrating to the ocean to reproduce. Other eel species, like the moray eel, primarily reside in coral reefs and rocky coastal areas. Juvenile eels, known as elvers, can be found in estuaries and coastal regions. The ocean serves as a vital habitat for eels at different stages of their life cycle.
Eel reproduction is a fascinating and complex process that involves remarkable migrations, unique reproductive anatomy, and intricate behaviors. By understanding how eels reproduce in the wild, we can gain valuable insights into their biology, contribute to conservation efforts, and ensure the long-term survival of these enigmatic creatures.
Unraveling the secrets of eel reproduction is an ongoing endeavor, driven by the passion and curiosity of scientists and enthusiasts worldwide. By preserving their habitats, managing fisheries sustainably, and mitigating the impacts of human activities, we can safeguard the future of eels and the ecosystems they inhabit.